Your lawn is one of the most important parts of your home; it provides attraction and a distinct look to your home. Your well-tended beautiful lawn does not have to be a chore, especially if you know how to find a good lawn care service provider that will take care of your lawn maintenance without having any headaches, worries, or excessive costs. There are few things to keep in mind when choosing a lawn care company, these tips will make sure that you choose the correct company to ensure that you lawn is a well-kept to the highest of standards. Top Cut Lawn Service may be exactly what you are looking for in keeping your lawn looking its finest, but follow this guide to finding the best lawn care services provider and we will prove it to you!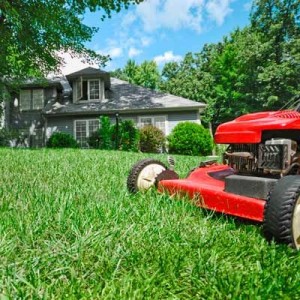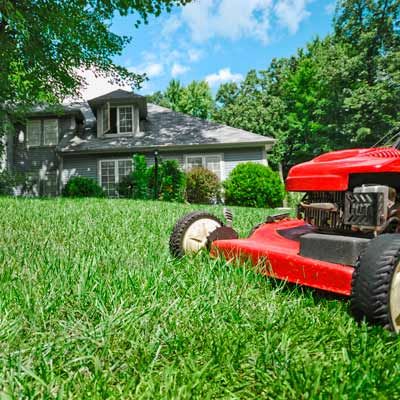 Ask For Suggestions
Maybe a friend or family member has suggested Top Cut Lawn Care Services to you. One of the best ways to get in touch with the best lawn care service provider in your area is to ask for suggestions, whether it be Waukesha, Brookfield, Menomonee Falls, or even Mequon your friends probably know of a good lawn cutting service such as Top Cut Lawn cutting Services. You may ask your friends, neighbors, relatives, colleagues and acquaintances for recommendations on a lawn care service provider that offers the best service for reasonable prices. Especially ask from those who have lawns they must tend to themselves and have experience hiring a company to maintain their own lawns. This will be a good resource for reliable reviews and firsthand accounts of lawn care companies and it will point you in the right direction towards doing business with a reputed lawn care company. Another opportunity to search for a reputable lawn cutting services would be from online reviews posted by others who have used their lawn cutting services. This will give you the opportunity to see how others feel about a company, with which they have had experience, giving you an honest and trustworthy review.
Check for Online Reviews
Online reviews are a great way for potential customers to see how a lawn cutting service has performed for others in their previous and ongoing work.  This is a great way to see the company's reputation which will often have both praises and complaints which can help you decide on the company best fit for you. Services such as Google, Bing, Yelp, Facebook, Yahoo, and Angie's List all have the ability for customers to leave reviews, so check them out to see how others views their work.
Do Homework
Decide on what kind of services you require from a lawn care service provider. You may be interested in lawn cutting services, lawn over seeding, lawn aeration, mulch installation, shrub trimming, tree trimming, or even yard cleanup services. After deciding the required services, you can start collecting estimates from different companies about the cost for these services. Make sure to create a list of required services before calling up a lawn care company as this can help guide you along to receive the best and most accurate pricing.
Below are things to think about in terms of the kind of services you might want:
Next, ask each company to come do an on-site evaluation and estimate, by doing this they can give you an exact quote, give you suggestions, and answer any questions or concerns that you may have regarding the property or services. This will also get you to know the company a little bit better and how they operate; you want to make sure that you hire someone who is honest, trustworthy, and reliable. Calling multiple companies can be time consuming and exhausting which is why some companies such as Top Cut Lawn Care offer you the option of requesting a Free quote online. Through the free online quote you can explain what services you are interested in and they will come to your property for a free evaluation and estimate.
Cost
Once you have gone over the needed lawn cutting services and landscaping services, now is the time to ask for the price. Ask the company about its charges for the needed services and get an estimate for the cost of maintaining your lawn. Price is an important factor you look at when choosing a lawn care service company, so make sure that the cost reflects the quality of work being provided. Finding a service that is the cheapest is not always the best, but make sure you connect with a service that shares the same passion that you do in the care for your yard.
So remember, when choosing a grass cutting service, select a lawn care company that gives you the best services at reasonable prices, and that they are a trusted name in the green industry.
Following these steps will ensure that you will get the well-tended lawn that you deserve. If you are searching for a lawn care services in the Waukesha, Brookfield, Menomonee Falls, Germantown, or Mequon areas make sure you give Top Cut Lawn Care Service the opportunity to prove to you why they are the perfect solution for your outdoor needs. Whether it be a phone call or online quote submission, we hope to hear from you so that we can help make your yard the envy of the neighborhood.
More